EUROIMMUN is a subsidiary of EUROIMMUN Ag a world leader in the field of Medical Diagnostics.The company first began with its innovative IFA BIOCHIP Mosaic technology and has added new technologies such as ELISA, Western & Immunoblot assays over the years.
We are an international operaion company specialized in the fields of transfusion medicine and immngenetics. s the first commercial supplier we are producing and distributing molecular IVD test systems for blood group typings since 1998. Furthermore we offer a complete product range in the field of HLA-typings. This comprises serological test systems, PCR-SSP methods, as well as sequencing to reach the highest possible resolution. For an easy evaluation of our sequencing test systems we supply a sophisticated software solution.


Olerup SSP AB is leading in the development of kits for genomic HLA typing, a required step prior to a transplantation to match the donor and recipient. The better the match the lower the risk of complications following transplantation. HLA typing is a standard procedure prior to bone marrow transplantations (hematopoetic stem cell transplantations) and is also used in conjunction with organ transplantations (kidney, lung, heart, etc.)
With more experience than any other company in detecting free light chains in serum, find out how Binding Site helps clinicians and laboratories to diagnose and monitor monoclonal gammopathies in patients with plasma cell disorders.

eBioscience provides innovative high quality reagents to researchers worldwide that empower the process of scientific discovery in the areas of cellular immunity and oncology.

LIFECODES is a world-class leader in transplant diagnostics providing a broad portfolio of molecular and antibody-based assays using ELISA and xMAP® technology to evaluate HLA compatibility between donors and recipients.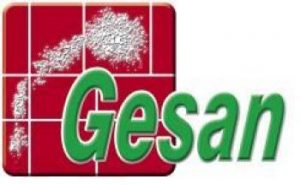 Gesan offers a full range of biochemical reagent liquid ready to use: substrati, enzimi, elettroliti, proteine, compatible with Gesan instrumentation and analyzers on the market. All reagents are compatible specifically developed and adapted according to the various tools available on the market: Hitachi®, Abbott®, Olympus®.All reagents Gesan are of high quality, stable and CE approved.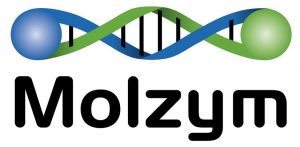 Molzym's research-use-only products are designated to the detection, identification and characterization of microorganisms in complex clinical and other material. Manual and automated solutions contribute to the precise molecular analysis of microorganisms without cultivation.  In addition, Molzym offers CE IVD certified complete solutions for the PCR/Real-Time PCR analysis of diverse clinical materials including manual or automated DNA extraction, PCR or Real-Time PCR detection of sequences from bacteria and fungi and primers for the sequencing-based identification of etiological agents of diseases.
DRG International, Inc. is a leading specialty medical diagnostics and equipment manufacturer, and distributor with operations in more than 110 countries
Cytomark a subsidiary of Caltag Medsystems who produced and supply research reagents for Cell Biology, Flow Cytometry, Immunology, and Neuroscience in a variety of formats including antibodies, proteins, ELISAs, cells and media. Plus a range of products suitable for use in In Vitro Diagnostic applications. Our product range includes over 200,000 high quality products at competitive prices.